SYNOPSIS:
Magnolia Day is an annual family tradition in which Marie and her sister Lisa eat cupcakes from the Magnolia Bakery, in Manhattan. However, now Marie is getting married and intends to skip Magnolia Day. As a compulsive eater, she wants to lose weight for the big day. Lisa has other plans.
CHARACTERS:
Marie: (F,20s)
Lisa: (F,20s)
SETTING:
Maria's living room.
PRODUCTION HISTORY:
Source Festival, Washington DC – chosen from 900 submissions to be one of 25
Nantucket Short Play Festival
Writes of Spring, HB Studios
Festapalooza, Mind the Gap, Chicago.
Shortlisted, Yellow Springs Corner Cone 10 Minute Play Festival
Wagner College, 2009 & 2010
8 Minute Madness! Turtle Shell Productions,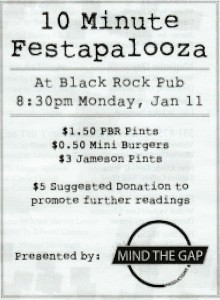 Fancy Pants Directors Festival
Millersville University Theatre Ten Minute Play Contest – winning play
Redwood Hill High School,  CA
L'especifica, Barcelona
Northeast Mississippi Community College
Kennedy Center American College Theatre Festival
SHOBI College of Music in Tokyo, Japan at Studio Buca (マグノリアの日)
Published in Best American Short Plays, 2011, Smith & Kraus
Available for purchase here.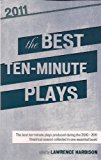 RUNNING TIME:
10 mins
REVIEW:
"The funniest among the relationship plays during these first two programs is Sheri Graubert's "Magnolia Day," in which a svelte bride-to-be, played by the piquant Sarah Fischer, is evilly tempted by her passive-aggressive sister (Margo Seibert), who passes under her nose the Magnolia Bakery cupcakes they share on this one day each year."   
Peter Marks, Washington Post